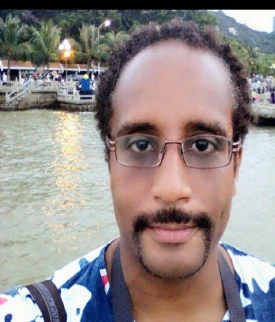 Prof. Christopher Williams
Huashang College, Guangdong University of Finance & Economics
Research Area: Impact of China's development on Africa, Economics; Management; American History, British History
Brief introduction of your research experience:
Currently, Williams is working on a documentary, W.E.B. Du Bois'China Africa prophecy. The objective of the documentary is to highlight and inform the public that Du Bois foresaw that China would become a major power and that China's example could provide critical lessons on development for Africa and other developing nations. What is also significant about Du Bois'prophecy is that it was articulated in 1959 at the height of the Cold War, just ten years after the People's Republic of China was founded.
Williams has resided in China for a decade, living in Beijing, Shenyang and Guangzhou. Williams has traveled extensively across China and throughout Southeast Asia. A native of London, Williams emigrated to the United States. He is a graduate of the University of Massachusetts at Amherst and the University of Michigan School of Law. He is a gifted and versatile scholar. After graduating from the University of Michigan Law School, his research primarily focused on the Civil War Amendments and African American social history, specifically anti-imperialist movements. It is this search for social justice that attracted him to the lives and works of W.E.B. Du Bois, Marcus Garvey, Paul Robeson, and, Harold Cruse, amongst others. As a scholar, Williams has delivered papers on range of topics like Paul Robeson and African American historiography and China and India—Comparisons of social development.
As a journalist and blogger, some of William's writings have been published in The Clark Atlanta Magazine, The Atlanta Tribune, Black World Today, and Black Scholar, amongst others. Williams is also the author of the book, Journey to Shaolin Temple, a travel memoir about his trip to the famous Zen Buddhist monastery in Henan province.
Abstract:
When I first visited Shenzhen in 2006, I was not aware that it had a relatively short history as a city compared with Beijing, Shanghai and Guangzhou. However, over the next several years I learned how this fishing village in the Pearl River Delta had rapidly transformed and developed into one of China's leading cities and metropolis. Each visit that I have made to Shenzhen over the past decade has made me realize that Shenzhen is China's miracle city. Shenzhen is a miracle city because it has experienced consistent economic growth and development for four decades. According to the Xinhua News Service, Shenzhen has experienced GDP growth for over 20.7% on average annually over the past 40 years with its GDP per capita starting at less than $1,000.00 and reaching $30,000 in 2020. There is no other city in the world today --East or West-- that can rival Shenzhen's success. The purpose of this presentation is to explore some of critical factors that have contributed to Shenzhen's rapid economic growth and development. Some of the areas that will be addressed are as follows: the policies of China's Special Economic Zones, infrastructure investment, labor, and foreign direct investment.