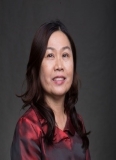 Senior Associate Professor Juann H. Hung
Economic Division Xi'an Jiaotong-Liverpool University
Research Area:
Causes and consequences of currency crises;Effects of globalization on income distribution;Prospect and implication of Renmibi's internationalization;China's growth model and its implications
Brief introduction of your research experience:
Dr. Juann H. Hung is a Senior Associate Professor in the Economic Division Xi'an Jiaotong-Liverpool University. She joined XJTLU in July 2014. Prior to that, Dr. Hung worked in the United States for over 20 years, first as an international economist at the Federal Reserve Bank of New York, then as the lead international economist at the Congressional Budget Office. In those two posts, Dr. Hung provided policy recommendations through her research/analysis on a wide range of policy issues. Her research output has been published in leading academic journals, policy and issue briefs, and book chapters. She recently co-edited a book, "The State of China's State Capitalism—Evidence of its Success and Pitfalls.
Speech Title: Assessing China's economic outlook
Abstract: China has experienced rapid economic growth and development since the reform and opening up in 1978, becoming the second-largest economy in 2010. However, China's real GDP growth seems to have started a long-term decline after it peaked in 2007, falling to about 6% in 2019. Even before the global shock of Covid-19, that trend decline in China's growth rate has prompted a lively debate regarding whether China's economy was entering a new normal of lower growth rates and whether China would be stuck in a middle-income trap. Against this background, this talk will discuss the outlook of China's economic growth in the coming years as well as over a longer horizon. The discussion will include the analysis of structural reforms and policy strategies instrumental in driving China's rapid economic growth since 1978, the upsides and downsides of those reforms and strategies, and risks to China's economic growth and development going forward.