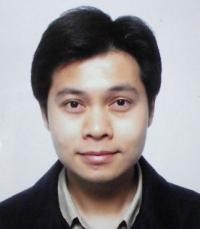 Associate Professor Haocun Wu
School of Economics and Finance, South China University of Technology
Research Area:Applied Statistics, Data Mining, Financial & Risk Management, Statistical Analysis for Tourism and Hospitality Industries
Brief Introduction:
Professor Wu Haocun received his PhD in financial statistics from the University of Hong Kong. He is currently an associate professor in the School of Economics and Finance, South China University of Technology, and a master tutor in the Department of Quantitative Economics. He has many years of experience in higher education and scientific research consulting in the Guangdong-Hong Kong-Macao Greater Bay Area. He has published more than 30 papers, and has served as an academic reviewer for many international academic journals. In recent years, the main research directions have been financial technology and digital economy, economic big data analysis and statistical modeling, service industry economic analysis and countermeasure research under epidemic crisis events, and quantitative research on the economy and society of the Guangdong-Hong Kong-Macao Greater Bay Area. It is hoped that through innovative use of quantitative economic models to solve practical problems arising in the national economy and regional development, combined with economic and financial disciplinary knowledge, provide management enlightenment and policy recommendations.
Speech Title: Digital Economy and Intellectual Property Protection
Abstract:
With the continuous development of digitization, the number of digital works is increasing exponentially, new objects of intellectual property rights are emerging, infringement cases are frequent, infringement is difficult to be confirmed and evidence is obtained. This study aims to understand the application of digital economy in the promotion of intellectual property protection in China and evaluate its effect through literature research and empirical research. The latest research shows that in the IP service industry, big data provides stronger decision-making power, artificial intelligence reduces service cost, and the service mode based on blockchain solves some problems in traditional copyright disputes; In judicial protection, digital economy has innovated the mode of handling cases in courts, and can shorten the period of cases. The application of electronic deposit and certificate platform prevents the occurrence of relevant infringement cases to a certain extent. In summary, the key research findings of this study can be concluded that digital economy has innovated the mode of intellectual property protection, improved the efficiency of its service industry and judicial protection, and made contribution to the construction of a standardized network intellectual property environment, which has significant economic and social value.
Keywords: Digital economy; Intellectual property rights; Internet court; Blockchain Technology